UI Improvements for CS50 Video Player
1591142400001
CS50's video player, a web app at video.cs50.io that synchronizes instructional videos with screen recordings, is now all the more responsive, particularly when embedded in a course's website:
The "Keyboard" in "Keyboard Shortcuts" has been replaced with an icon to free up horizontal space.
A pop-out icon has been added (when the player is embedded) so that students can pop the player out into the full window.
"CS50 Video Player" is shortened to "CS50" on the smallest of screens.
Screenshots below!
In terms of other features and bug fixes:
The Escape key will now close the Captions drop-down.
A bug was fixed whereby clicking Screen when a video is paused would result in a spinning icon.
A bug was fixed whereby, if a student seeked in a video while Screen was enabled, the main video wouldn't stay synchronized.
Large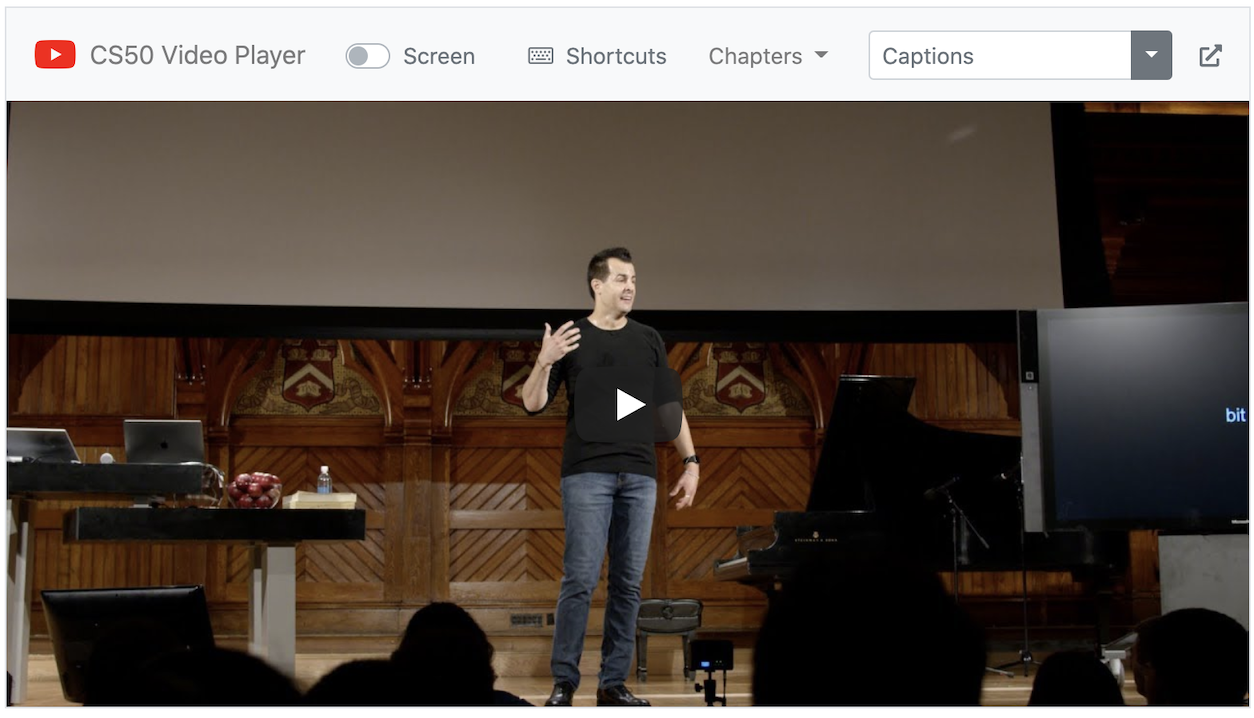 Medium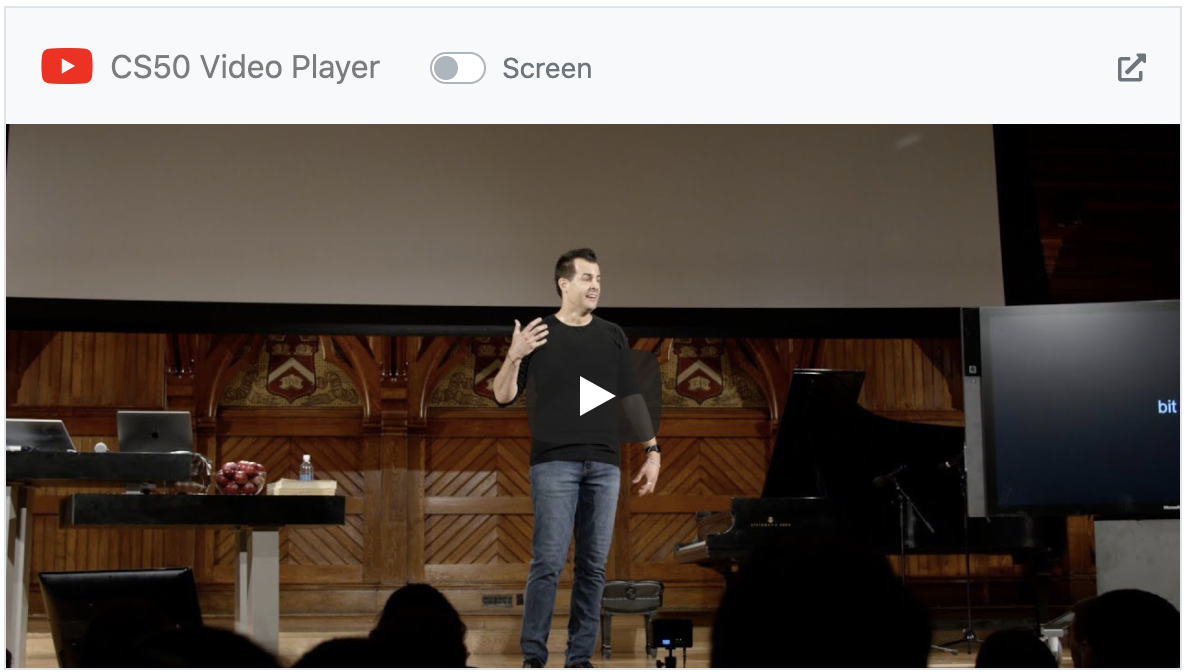 Small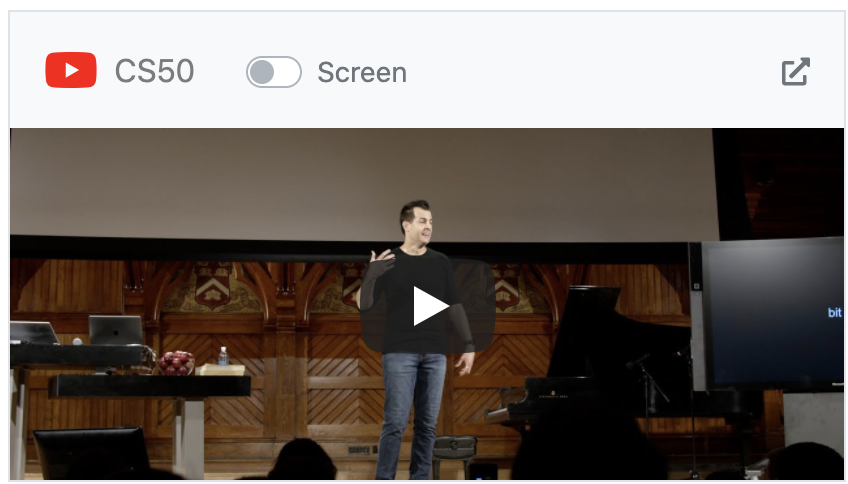 Did you like this update?